Williamsburg VA: Occasion for the Arts - October 5, 2003
The Peninsula Glass Guild and Cristallo provided demonstrations of various glass techniques at this year's, 35th anniversary, Occasion for the Arts.
Cristallo and PGG were located near the community building in the craft demonstration area. Local artisans demonstrating crafts ranging from mural painting to embroidery were on hand.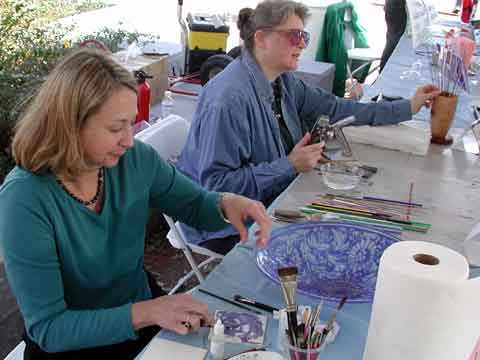 Heather Hartle and Lisa Mosser demo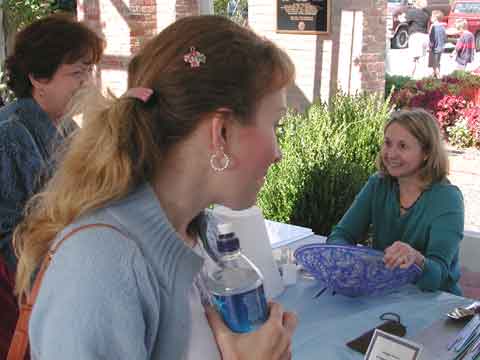 Heather Hartle with sand carved and glass enamel painted lamp shade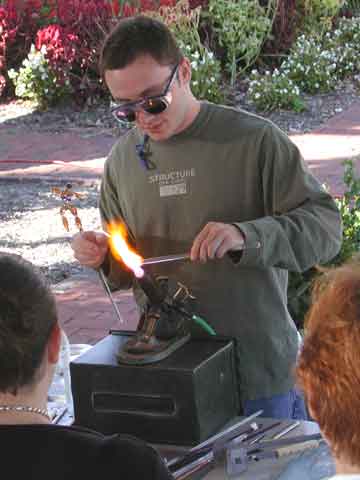 Y. Khabinsky (VCU) demonstartes torch working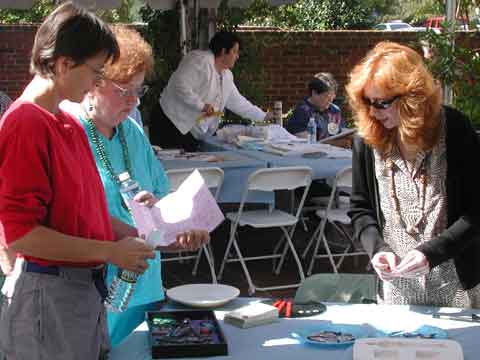 Allice Rogan-Nelson demos pate de verre and mosaic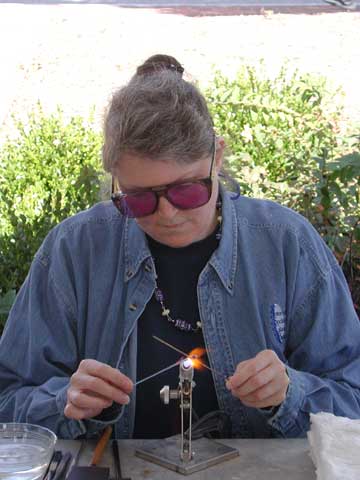 Lisa Mosser at the flame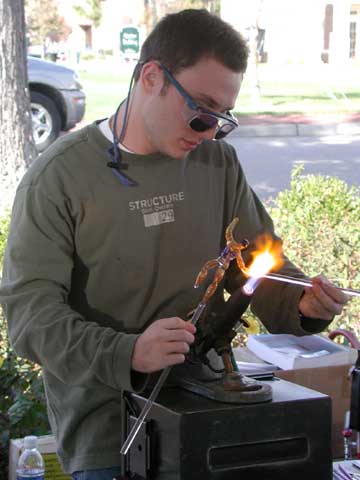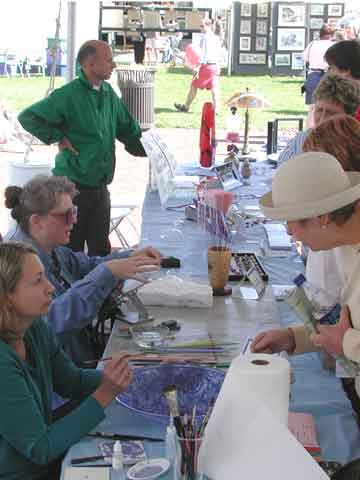 Past Guild President Emilio Santini (top) discusses glass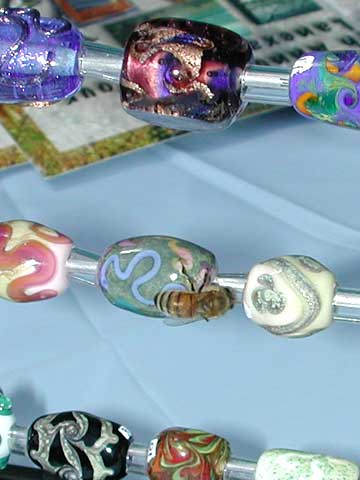 Beads so colorful even the bees like them